Einkaufen in der Türkei und weltweit liefern lassen.
Ganz einfach! Mit deiner Yollando Lieferadresse
Shop From Turkey,
Ship to Worldwide
Get your own shipping address in Turkey and start shopping today.
Der einfache Weg zum Einkaufen aus der Türkei!
Wie funktioniert Yollando.com ?
100% KUNDENZUFRIEDENHEIT
Um das Einkaufserlebnis zu vereinfachen, bieten wir unseren Kunden zusätzliche Dienstleistungen an wie z.B. Paketkonsolidierung, kostenlose Lagerung der Einkäufe und den persönlichen Einkaufsassistenten.
Jetzt registrieren und shoppen
Der einfache Weg zum Einkaufen aus der Türkei!
Kaufen Sie in jedem beliebigen Shop in der Türkei ein und lassen Sie sich die Waren weltweit nach Hause liefern. Express und günstig! Registrieren Sie sich hierzu bei Yollando und erhalten Sie Ihre private Lieferadresse.
Verschicken zu einmaligen Konditionen. Für Premium Mitglieder sogar mit 20% extra Rabatt.
Kombinieren Sie Pakete von mehreren Onlineshops und sparen Sie massiv an Lieferkosten.
PERSÖNLICHER EINKAUFSASSISTENT
Falls Sie Probleme haben beim Online-Shoppen, erledigt Yollando die Einkäufe für Sie.
Auf Wunsch fotografieren wir die eingetroffenen Pakete.
Verfolgen Sie Ihre Sendungen direkt aus Ihrem Yollando Konto.
Falls Waren beschädigt oder nicht wie bestellt bei Yollando eintreffen, bieten wir die Möglichkeit der Warenrückgabe.
Waren die in unnötig grossen Paketen bei Yollando ankommen, werden neu verpackt – es seit denn, Sie geben etwas anderes an. So sparen Sie Lieferkosten.
Sie können Ihre Pakete bis zu 60 Tage kostenlos bei Yollando lagern.
Registrieren Sie sich jetzt und beginnen Sie in der Türkei einzukaufen.
Yollando Shop: verschiedene Online-Shops & ein Checkout
Jetzt direkt auf "Yollando Shop" von verschiedenen türkischen Online-Shops mit einem einzigen Checkout einkaufen & weltweite Paketweiterleitung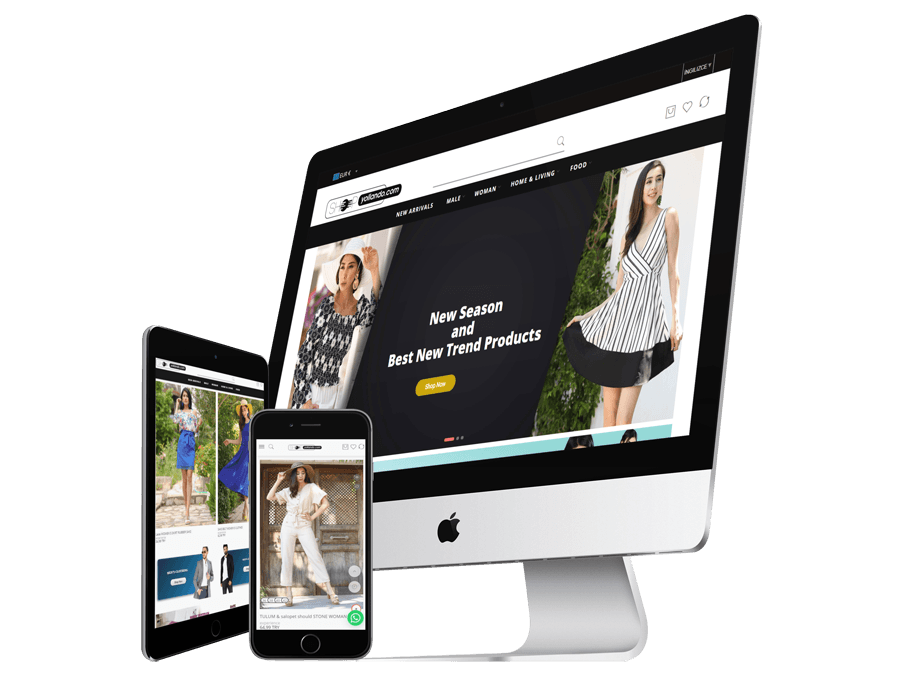 Beliebte E-Commerce Webseiten der Türkei







Bewertungen und Erfolgsberichte
Wir haben das Vertrauen von 80.000+ Mitgliedern!
In türkischen online Shops einkaufen und weltweit versenden. Ganz einfach mit Yollando.
Mit Ihrer Yollando Lieferadresse können Sie in türkischen Geschäften zu türkischen Preisen einkaufen. Ganz einfach und sicher.